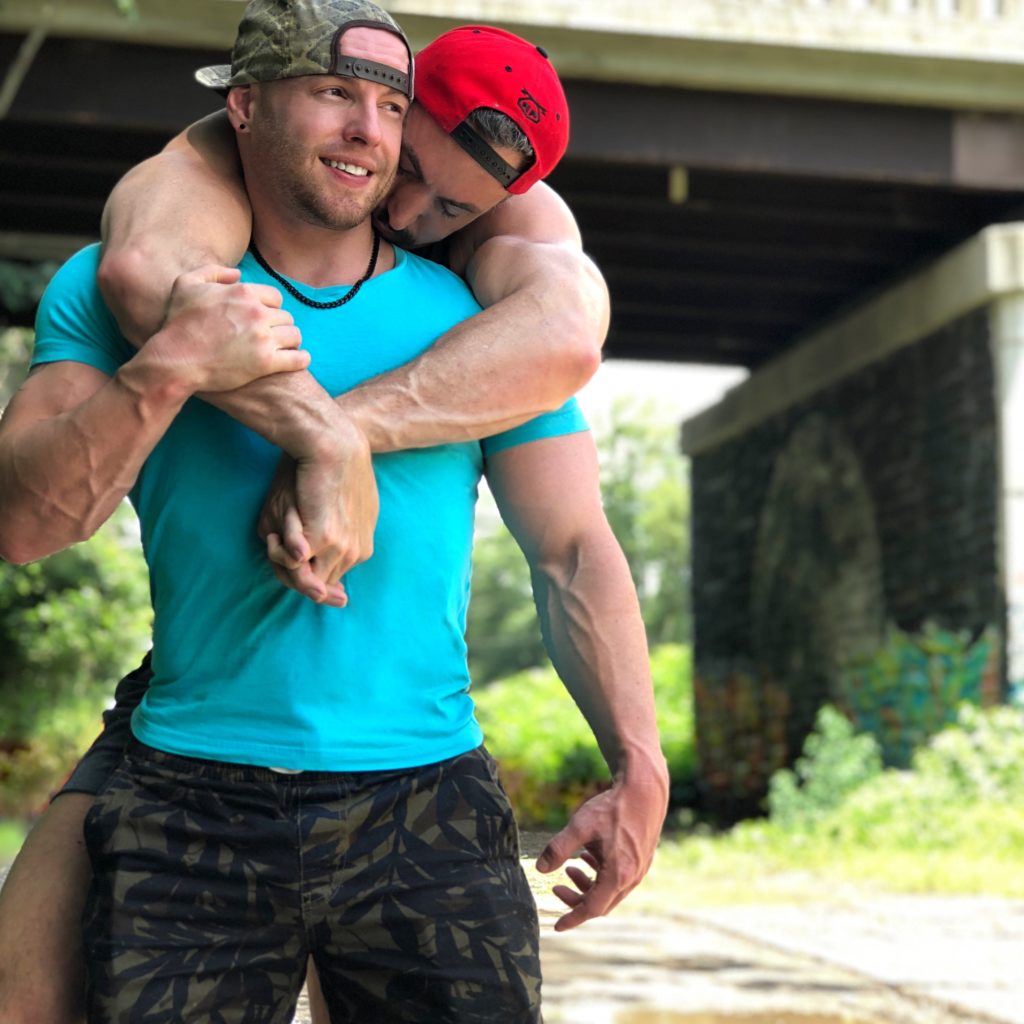 #rick_and_the_griffopotamus
We were just an average guy and a former acrobat that moved to Atlanta, Georgia in the early 2010s. Rick had just come off of an extensive entertainment career that spanned the entire globe, working for major entertainment companies: Cirq du Soleil, Disney, Broadway, etc, while Griff entered into Atlanta as a landscape designer and graphic artist. The two of them met up through a friend, and from that day on, the seeds of what was to come, were being sewn into existence.
It was only after Rick saw Griff lip syncing to a classic Disney villain anthem, that he had the where with all to record it and put it on the internet, causing, in what seemed to be only 24 hours, a viral and global reaction. From there, rick realized there was the potential to entertain people around the world via different social media platforms. as time progressed, we grew, evolving the brand, posting sing-a-longs, lip syncs, nutrition tidbits, fitness routines, lifestyle videos, and so forth. today, we have really gotten into our groove, bringing you along, watching our very "mary" fairytale unfold.
It's exciting to see just what trouble two creative country boys can muster when given a camera and a bit of inspiration. We hope you enjoy everything we have to offer.
love and light, y'all.