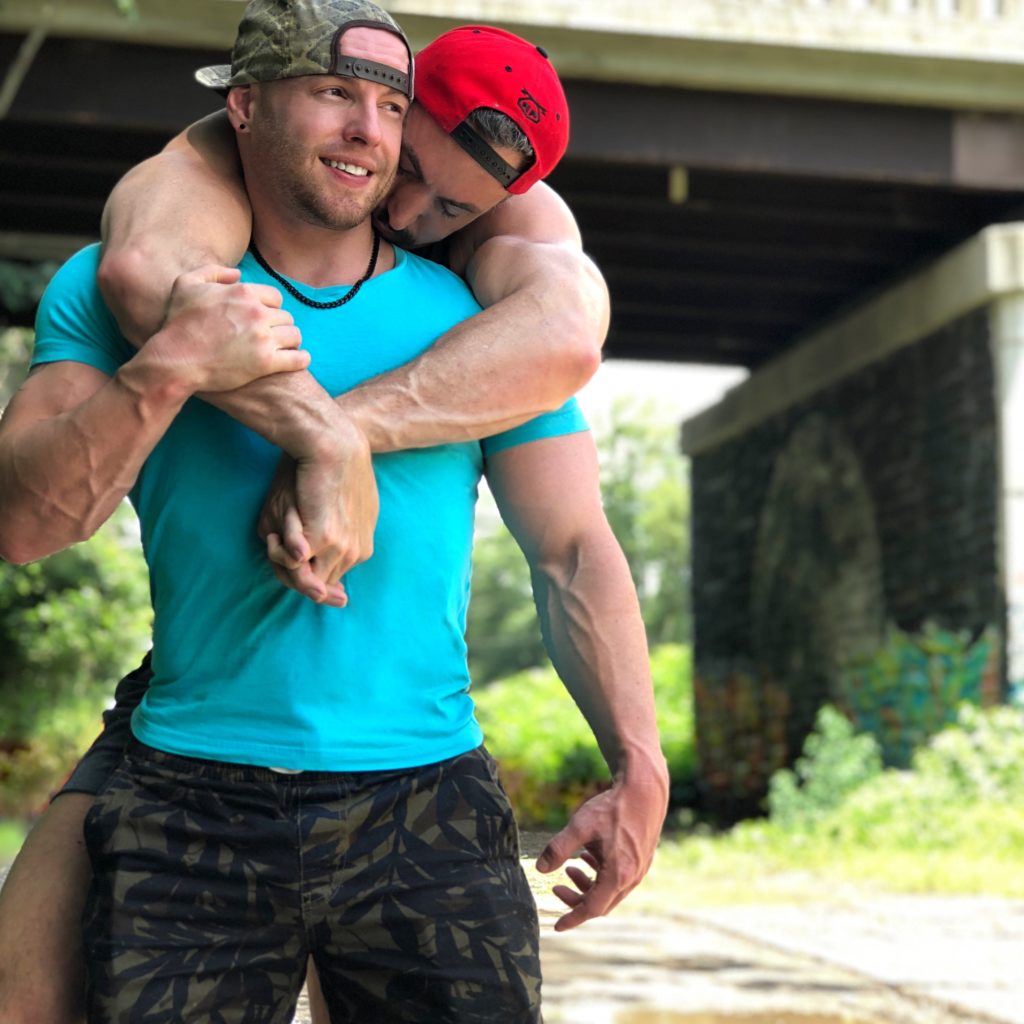 #rick_and_the_griffopotamus
Hello! We are rick and griff twombley-king, a married couple who have resided in atlanta, GA for over ten years. rick is a retired professional dancer and acrobat who has performed on stages from broadway to cirque du soleil, and even as tarzan in disney's stage productions around the world. after retiring fr0m the stage, rick moved to atlanta where he now owns and operates his own personal training company, rick twombley fitness, lLc, since 2011, He is also the CEO of our joint corporation Two Kings Unlimited (which by pure chance is an abbreviation of our married last name, the Twombley-Kings)!
griff is a marketing manager, artist and graphic designer, who graduated with a degree in landscape architecture from clemson university. as part of his degree, he spent time overseas working in urban planning and on unique projects such as redesigning and modernizing the nile riverfront in Luxor, ecypt. griff spent the last several years as the creative manager in corporate America, but recently retired to become the co-owner and the cfo of two kings unlimited.
our foray into social media and the internet only happened after Rick caught Griff on film, lip syncing to a classic Disney villain anthem while cooking dinner. Rick posted the video on Facebook, causing an overnight viral sensation. With his vast experience in theater and film, Rick recognized the potential to entertain people around the world on a different type of stage: social media. as time progressed, a brand grew, and our antics encompassed much more than just fun sing-a-longs. we have really gotten into our groove, embraced the adventure, and would love for you to come along for the ride!
check out our site, and see just what fun (and trouble) two creative country boys can muster when given a camera and a bit of inspiration. We hope you enjoy everything we have to offer.
Rick and Griff